We want to help people find and follow Jesus!
Here at BCAG, we want everyone that walks through our doors to:
Know God - Find Freedom - Discover Purpose - Make a Difference
How to Connect
About Our Church
Christmas 2022 Card Exchange
If you want to be a part of our Annual Christmas Card Exchange...sign up here! (Sign up by Wednesday, Nov. 30th)
*Our Christmas Mailboxes will be out and ready on Sunday, Dec. 4th at our side entrance across from the office.
***NEW THIS YEAR: WE WILL EMAIL YOU THE LIST IF YOU SIGN UP ONLINE!***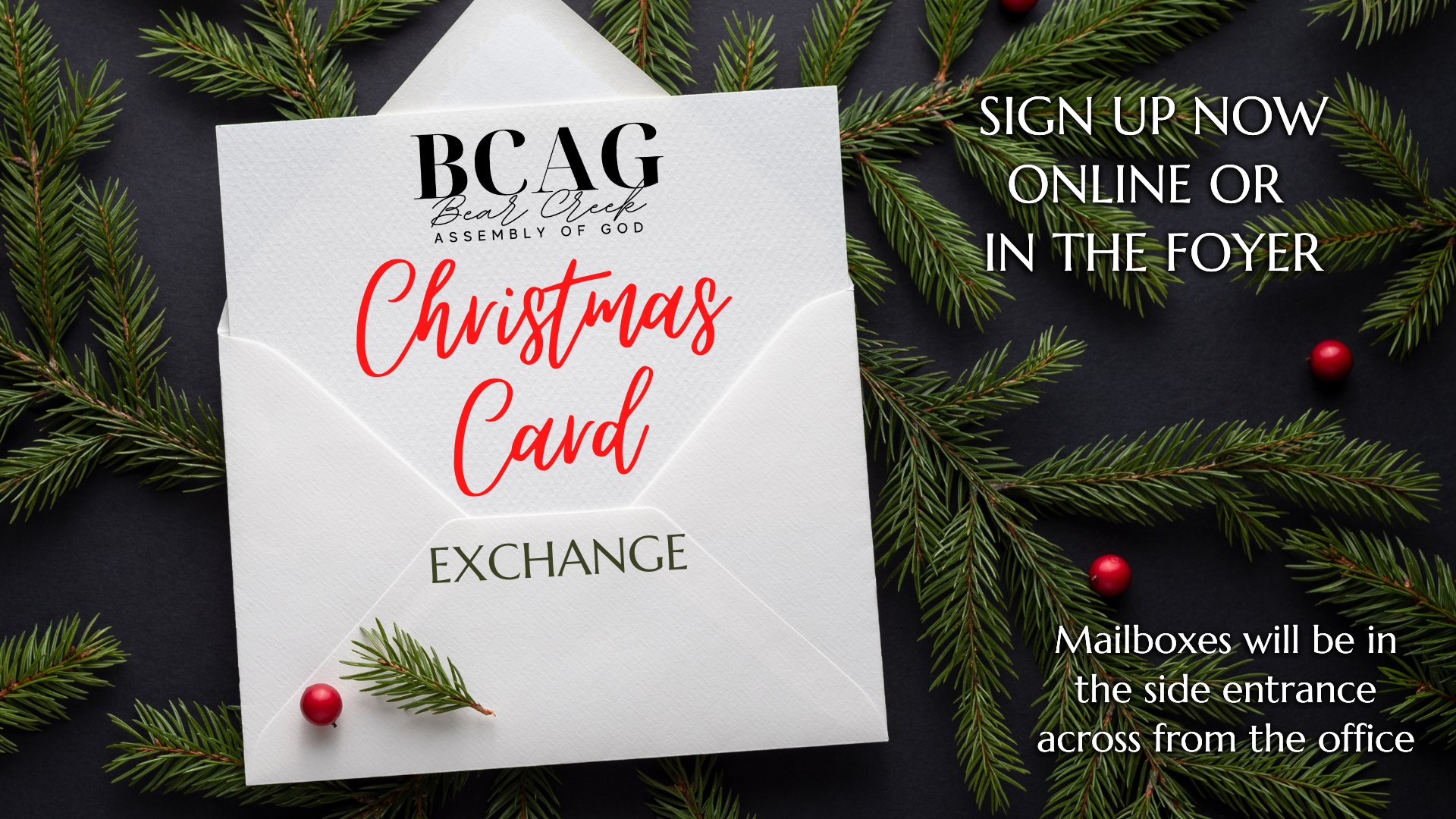 Sign me up!
BCAG December Happenings
Check out all the fun happenings going on around your church!